Fuzhu's Ballad (浮朱谣)
Author: Xue Lingzhi (作者:雪灵之)
Translator: ginevre
Editor: ginevre
Status: Complete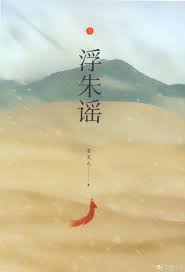 Author Summary:
Before misery came knocking at the door, no one was more optimistic for a peaceful life than Xiao Lan Dan.
Without power or influence, life unfolded miraculously for the mediocre Princess.
Like a picture scroll coming to life, the capital's most talented scholar professed his love for her, promising a lifelong commitment and transforming her monotonous existence into a colorful explosion of fireworks.
However, the future she eagerly anticipated never came. Instead, she was met with a bitter end in the midst of an icy winter. She died alone in the heavy snow, bearing the heinous crime of killing her Father Emperor.
Death finally revealed the truth.
Who was the one who smiled with coldness yet carried fiery passions? The one who seemed gentle yet bore grudges? And the one who was willing to abandon love and family for the sake of power?
Although unpredictable, fate had never been senseless. Pure love persevered, while foolishness and heartlessness led to a meaningless existence.
---