Not Obedient (不乖)
Author: Kuai Di Xiao Gu (作者:快递小咕)
Translator: Lazy Girl T
Editor: Lazy Girl T
Status: Complete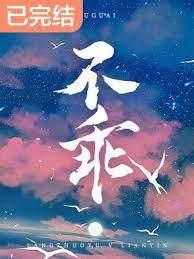 Author's Summary:
What should I do if I meet a high school class teacher on a blind date in women's clothes, urgent!
Pretending to be a woman and a Zuojing* Shou x gentle and tolerant older man 
Lian Yin is young and handsome, has a slender figure, proficient in makeup, and can fake his voice. In women's clothing, he is flawless. 
Substituting a Jiejie on her blind date, the opposite was an overconfident older man with an old-fashioned personality. 
Before meeting, the older man sent a message—— 
Old man: I have to have a hot meal every day I come home after marriage. 
Lian Yin: I won't do it! 
Old man: In the photos of your memories, you're dressed too cold, your culottes must be past your knees. 
Lian Yin: It's none of your business. 
Old man: I will give you living expenses every month and I will control the rest of the income. 
Lian Yin: Claw! 
After meeting- 
The older man was graceful and elegant: Hello, my name is Lang Zhuoyu. 
Lian Yin suddenly picked up his bag and covered his face, shouting in his heart: Why does this guy have the same name as my high school classroom teacher? He even looks similar too? 
Following that, Lang Zhuoyu said lightly: I used to be a teacher, you look like my former student. Lian Yin: …Is it too late for me to live on another planet now? 
The older man said that on purpose. 
* person who is very pretentious and loves to torment the people around him
---