I Built a Territory in Ancient Times (我在古代建设领地)
Author: Papaya Yi (作者:木瓜乙)
Translator: Ciacia
Editor: Lazy Girl T
Schedule: Tuesday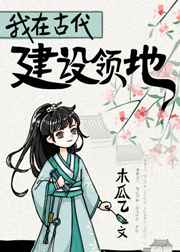 Summary:
The youngest, silly fourteenth son of the Yan Emperor had reached the age where he should be given a separated territory now. He rejected the wealthy land, neighbouring the capital city, and instead chose the wildest land in the western region— Liangcheng. Everyone shook their heads and sighed. A fool is indeed a fool. If you go to Liangcheng, you will be killed by barbarians in less than three to five years.

One year later, the watermelon presented to the Emperor as the tribute from Liangcheng in the west was sweet and crispy. There was no one in the palace who did not love it.

Two years later, Liangcheng presented corn as a tribute to the Emperor. The yield was high, and the taste was good. No one in the country could resist liking it.

Three years later, Liangcheng defeated the barbarians and presented their prisoners in front of the imperial court. The people of Yan were excited and their morale was greatly boosted.

Four years later… Everyone said that the fourteenth prince Mingyu was a fool, while the little fatty Yu, who transmigrated with the golden finger, chuckled. Let's see how you guys look at this fool build his own territory, then.
---
Chapter 55
Chapter 56
Chapter 57
Chapter 58
Chapter 59
Chapter 60
Chapter 61
Chapter 62
Chapter 63
Chapter 64
Chapter 65
Chapter 66
Chapter 67
Chapter 68
Chapter 69
Chapter 70
Chapter 71
Chapter 72
Chapter 73
Chapter 74
Chapter 75
Chapter 76
Chapter 77
Chapter 78
Chapter 79
Chapter 80
Chapter 81
Chapter 82
Chapter 83
Chapter 84
Chapter 85
Chapter 86
Chapter 87
Chapter 88
Chapter 89
Chapter 90
Chapter 91
Chapter 92
Chapter 93
Chapter 94
Chapter 95
Chapter 96
Chapter 97
Chapter 98
Chapter 99
Chapter 100
Chapter 101
Chapter 102
Chapter 103
Chapter 104
Chapter 105
Chapter 106
Chapter 107
Chapter 108
Chapter 109
Chapter 110

Chapter 108
Chapter 109
Chapter 110
Chapter 111
Chapter 112
Chapter 113
Chapter 114
Chapter 115
Chapter 116
Chapter 117
Chapter 118
Chapter 119
Chapter 120
Chapter 121
Chapter 122
Chapter 123
Chapter 124
Chapter 125
Chapter 126
Chapter 127
Chapter 128
Chapter 129
Chapter 130
Chapter 131
Chapter 132
Chapter 133
Chapter 134
Chapter 135
Chapter 136
Chapter 137
Chapter 138
Chapter 139
Chapter 140
Chapter 141
Chapter 142
Chapter 143
Chapter 144
Chapter 145
Chapter 146
Chapter 147
Chapter 148
Chapter 149
Chapter 150
Chapter 151
Chapter 152
Chapter 153
Chapter 154
Chapter 155
Chapter 156
Chapter 157
Chapter 158
Chapter 159
Chapter 160
Chapter 161
Chapter 162
Chapter 163